About Us
Front of house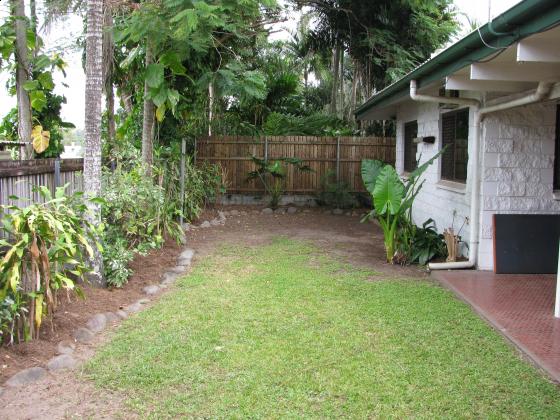 What do we do?
Basically all things grass and garden: -
Lawn mowing - big or small blocks;
edge trimming;
rubbish removal;
high pressure cleaning (gurney or water blasting);
holiday care;
cyclone clean ups;
gutter clean ups;
tree and hedge trimming;
pest control;
fertilising.
Who are our customers?
We provide a comprehensive garden maintenance service to all Cairns suburbs and all types of clients:
Individuals;
real estates;
corporate management bodies; and
businesses.
Great grass and peace of mind
Not only are we reliable and efficient but we are fully insured, with full public liability insurance for our customers and workcover for our staff.
Areas serviced
Scoob's Grass and Garden Care operates in all suburbs in Cairns, Edmonton to Clifton Beach.
Contact us
PO Box 867
Earlville Qld 4870
Mobile: 0434 832 751
Fax: 1300 698 660
Book now
You can book a job quote by clicking on the bookings tab and completing the form.
ABN
19 391 828 899